Thinking of having a garment made for you?
What you think you are paying for:
A dress.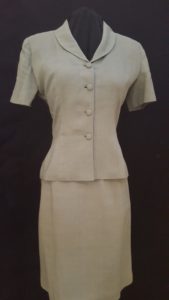 What you're actually paying for:
Someone to create a design or alter a pattern to your unique measurements.
Time spent researching the perfect materials and notions to use.
Gas money or shipping charges to buy your fabric.
More than minimum wage for the hours spent making your garment.
Expensive equipment and tools necessary to create quality products.
Years and years of practice and experience.
Classes and research to learn new techniques.
Business license fees and taxes.
A dressmaker's prices can't compete with the huge corporations that buy their materials in bulk and pay foreign workers low wages.  What we do provide is excellent quality and customer service and a product made with a lot of love.
Remember, you aren't just buying a dress; you are hiring someone to make a one-of-a-kind garment just for you!